December 2022
December 31, 2022
In some scenarios, while you are performing tests on your mobile application, you might need to switch to a different application such as Google Chrome or Mozilla Firefox. Now Sofy has a new feature called, App Switcher, that allows you to switch been Apps in a deterministic manner.
In case your App crashes, you can view the crash logs as well. The crash log tab automatically appears when a crash occurs and enables you to read the related logs.
Sofy also made several backend updates, including improving image streaming, updating scrolling, logging improvements, and bug fixes.
December 13, 2022
Updated the test authoring steps to include a card view of the recorded test for easy visual inspection. Users can also edit their test steps if they notice an error and validate the run before saving the test for future use.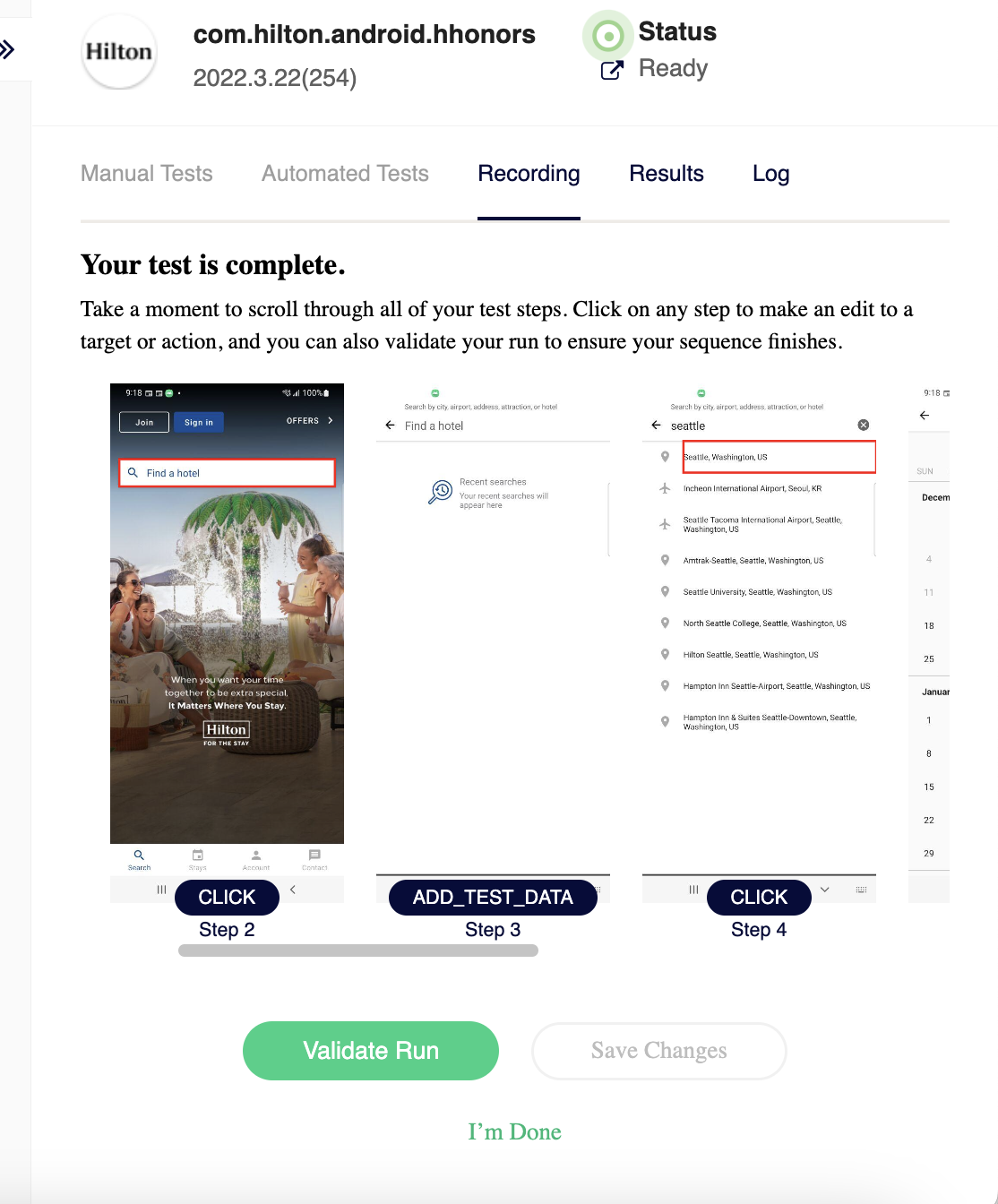 Users can now choose to either handle system-dialogs themselves during the test authoring steps or have Sofy auto-handle them by making that selection in the Settings section.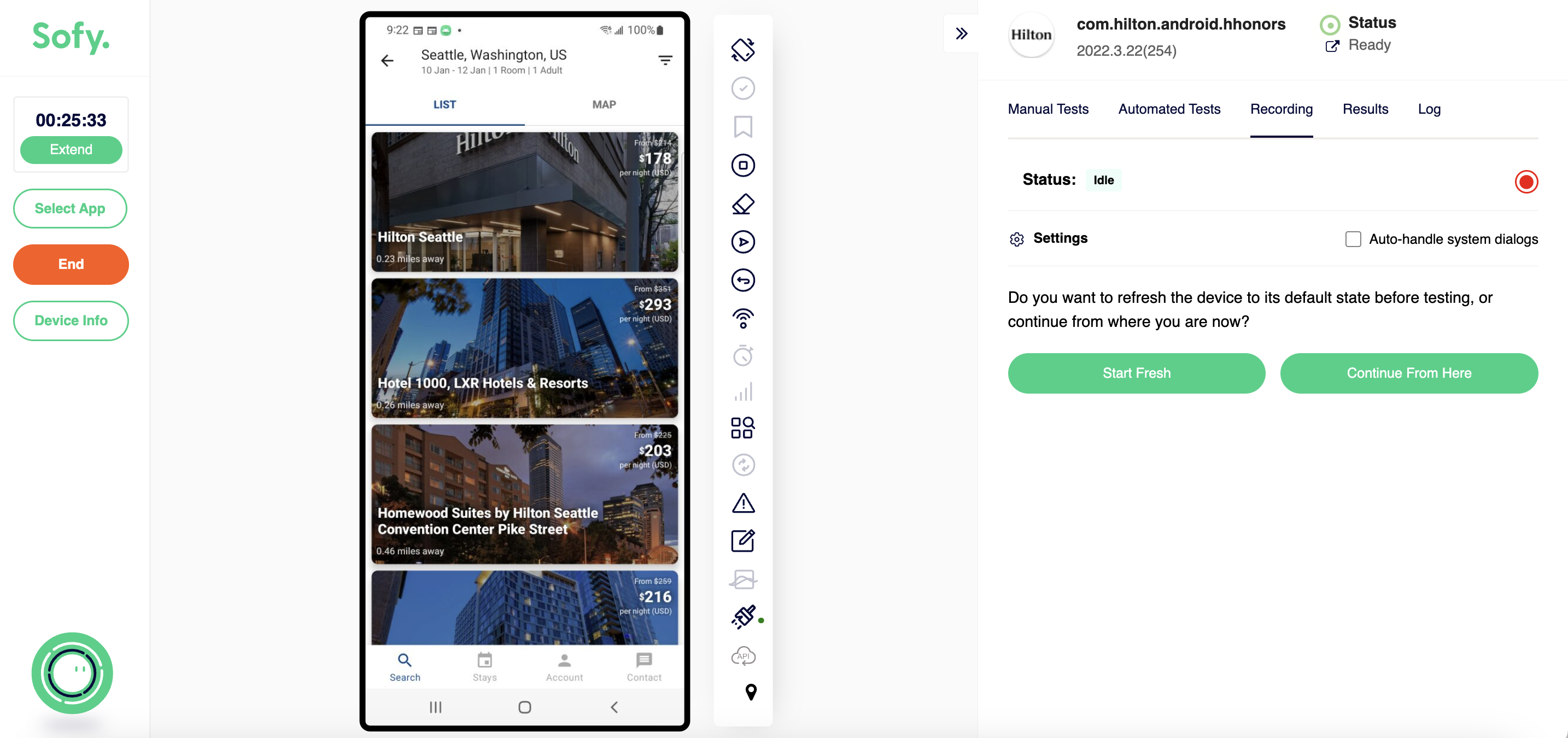 Design improvements: Several design changes made on the Sofy portal to provide an improved user experience.
Bug fixes: In addition, this update includes a variety of bug fixes.
---
---