Performing Ad-hoc testing in Sofy
Adhoc Testing is the ability in Sofy to test your app in an adhoc way (as the name implies) with very little per-requisites.
To run an adhoc test, you select the app you want to test.
Select a device in the Device Library
You will see the app installed on the device in the Device Lab.
You can start testing your app using mouse and keyboard.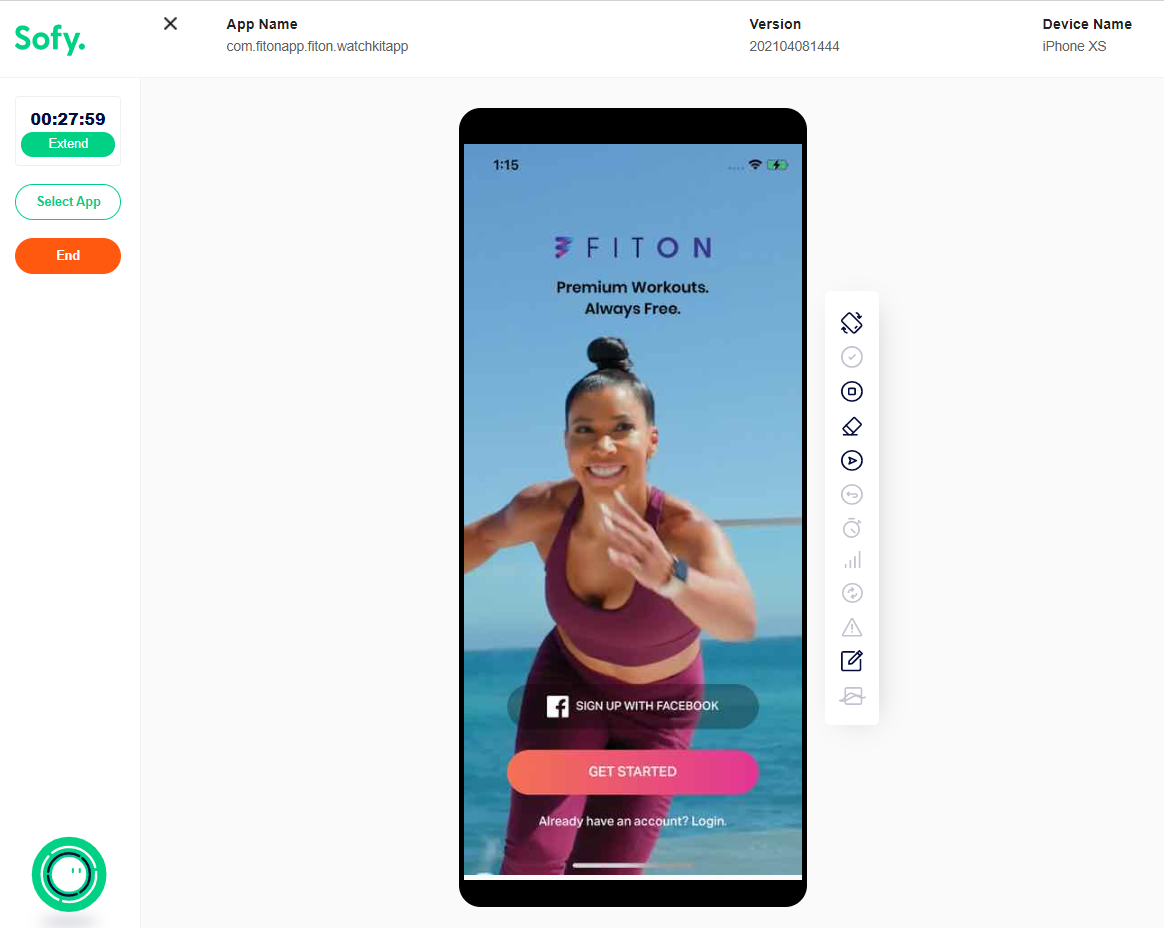 Related Video: Ad-Hoc Testing in Sofy
---
---