Understanding Usage and Billing
SOFY is a usage-based service, you can change the subscription available in your country of subscription.
You subscription can have the following elements:
Number of users
Number of applications (Mobile Application OR Websites)
Number of monthly testing hours allocated as part of your subscription.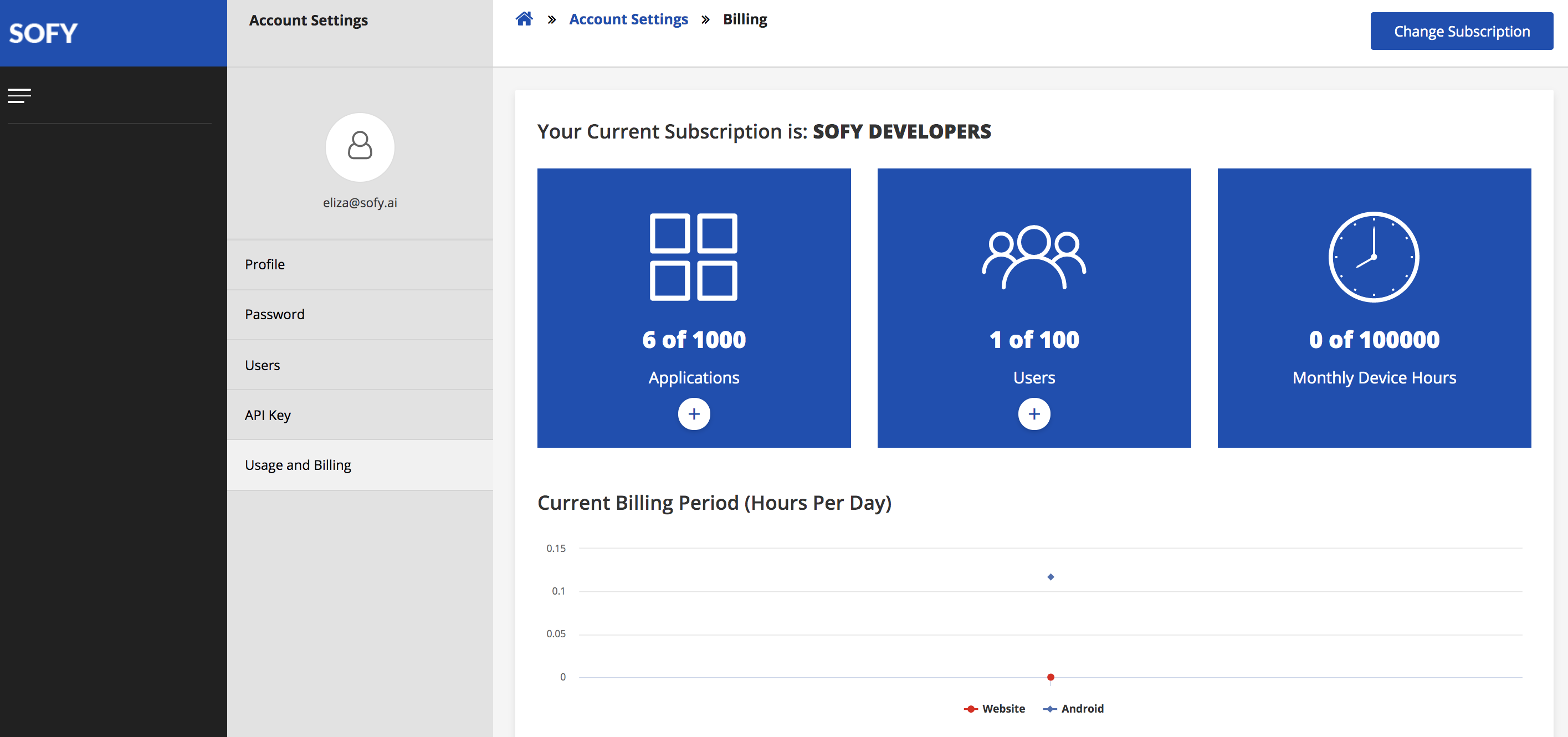 Changing the subscriptions:
Select change subscriptions
Selecting available subscription in your country
Complete credit card information
Note! We use PayPal for your payment and no credit card information in stored in SOFY.AI systems.
---
---