Understanding the Sofy Dashboard
The Sofy Dashboard provides a comprehensive view of your complete testing status on the Sofy platform.
From the Sofy Dashboard, you can view the overall stats for different releases, builds and tests, and you can select individual metrics to gain itemized details. The Sofy Dashboard displays data from every release.
The dashboard displays the following metrics (you can choose the release for which you want to see the testing metrics on the top right corner):
Number of testers
Device hours used
Issues Created
Number of Builds
Manual Tests
Automated Tests
Team members progress
Within the team progress, you can view the following metrics:
Tests Executed (Automated/Manual)
Devices Tested
Device Hours
Average Device Session
Issues Identified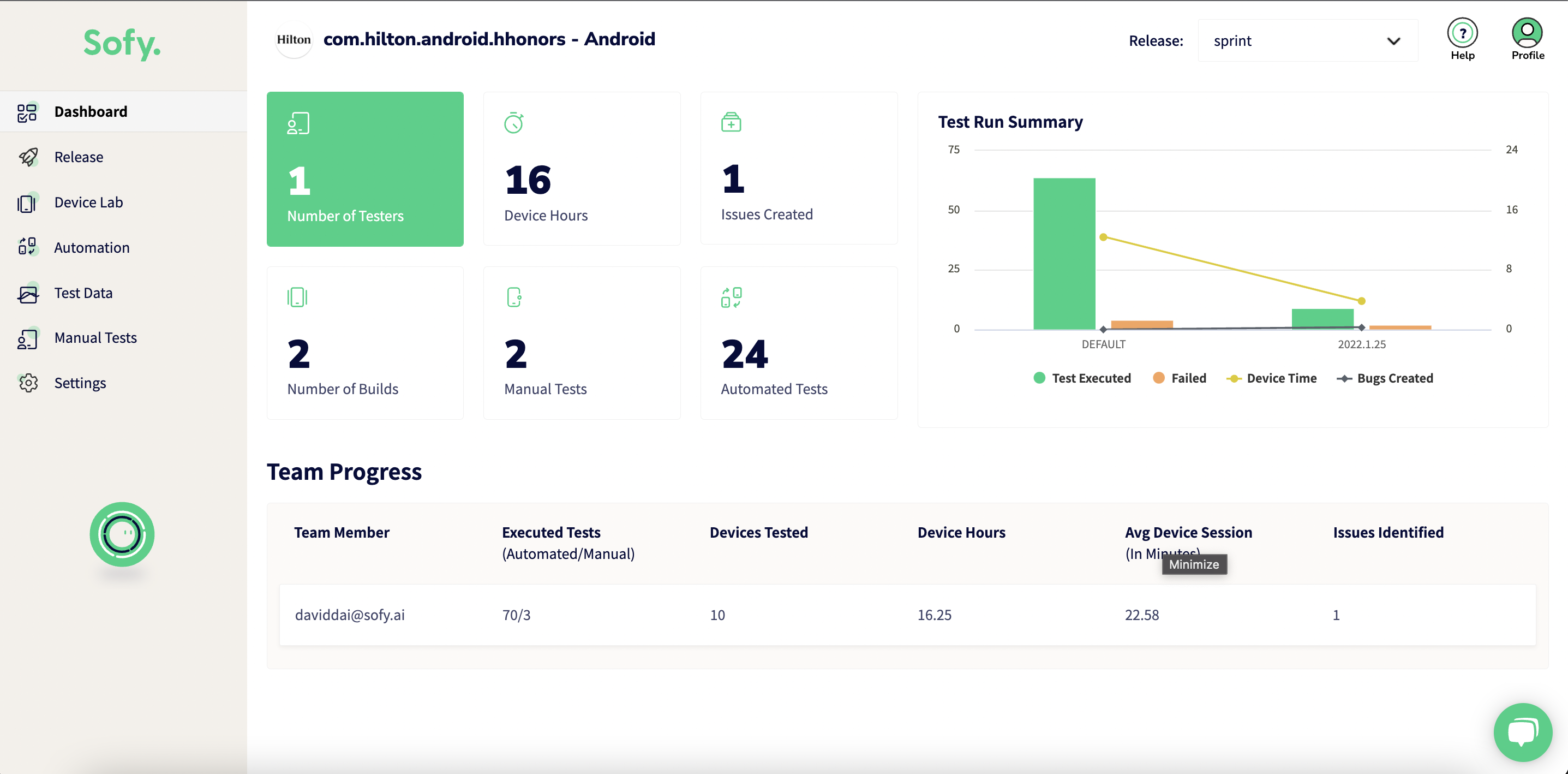 ---
---