Running Automated Tests On-Demand
There are two ways in which you can execute an automated test:
a. Interactive mode (see Executing Automated Tests): This method is useful for when you want to observe a test while it is executing on a real device in the Device Lab. When you create a new test, it is always best to watch the test in execution before running at scale on-demand.
b. Scheduled runs (Batch-Mode): This is a mechanism in which you can execute multiple tests across multiple test cases without waiting device availability. You will be notified when the tests are completed.
To run a set of tests on-demand, complete the following steps:
Select the Automation from left side Menu and then select the Schedule Tests tab.

Select Add New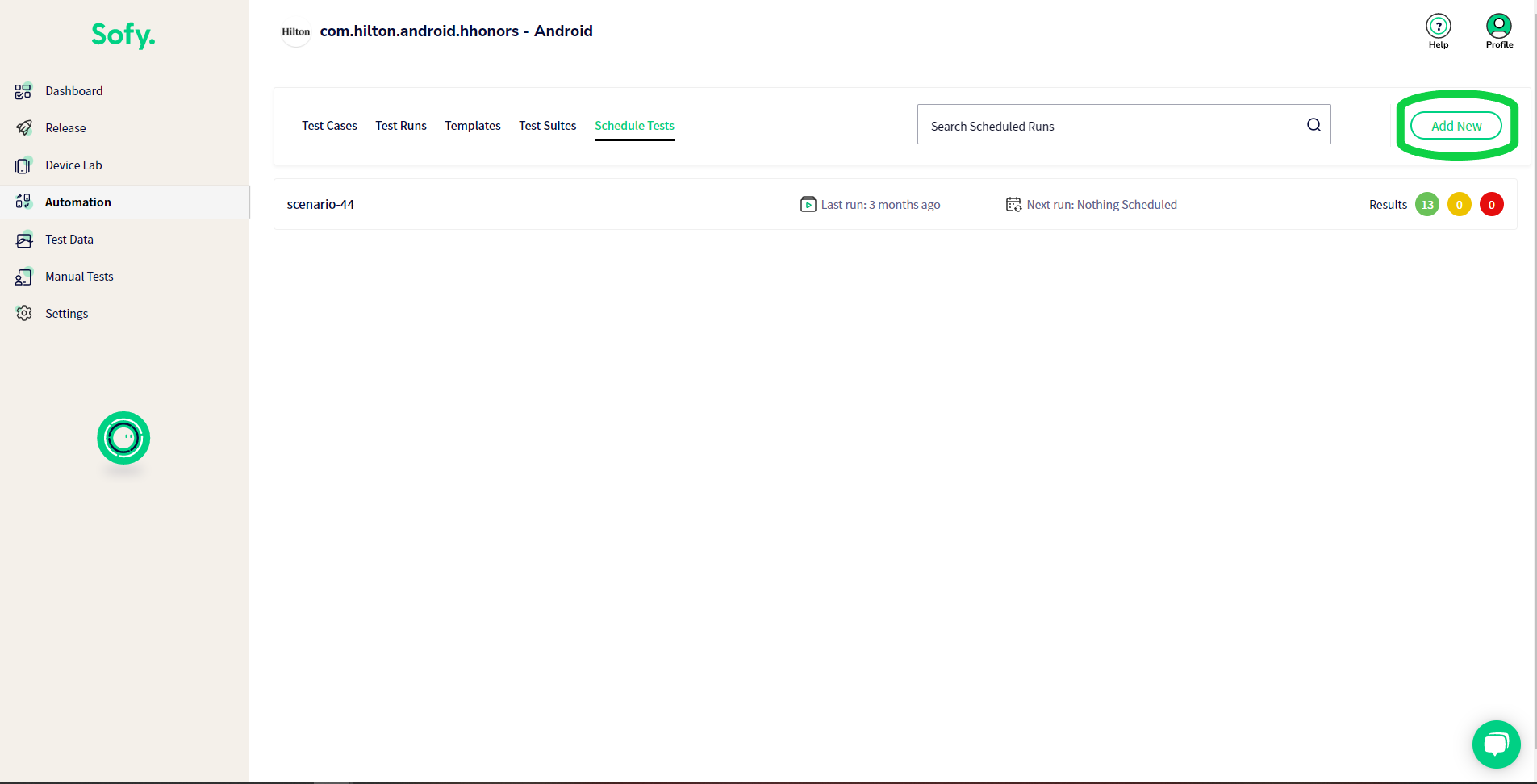 The New Run Panel will open

Select the Build, Devices, and Test Cases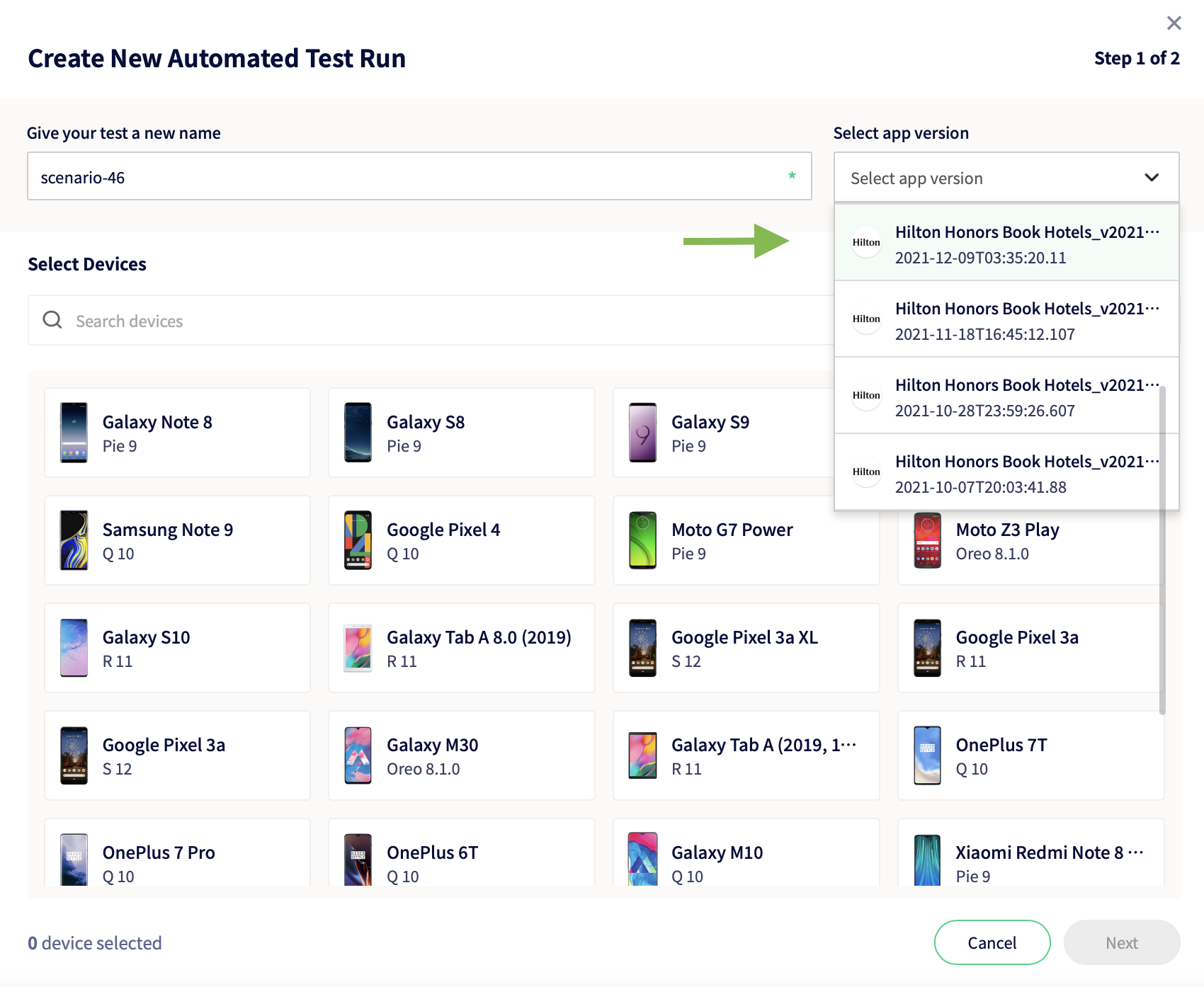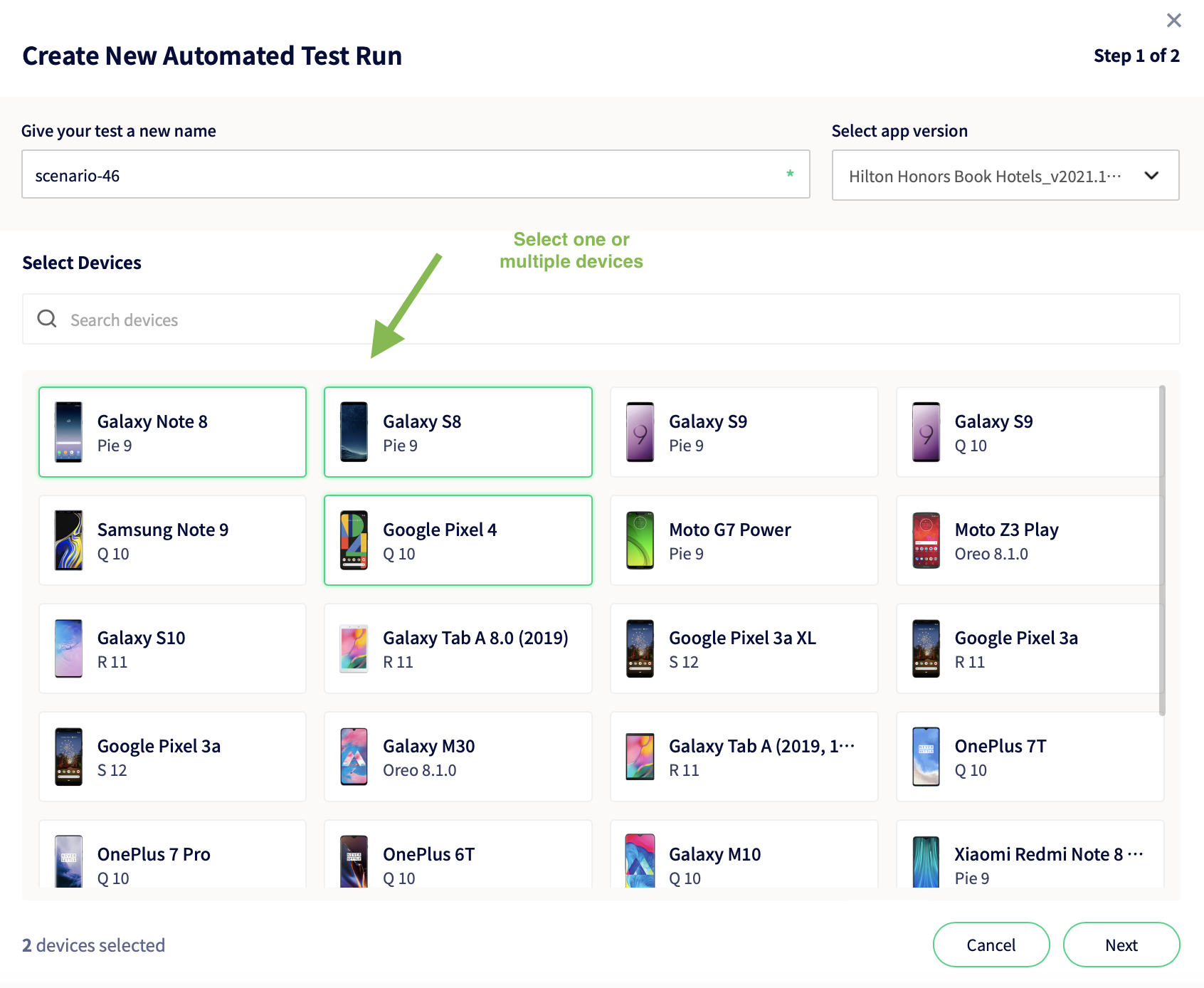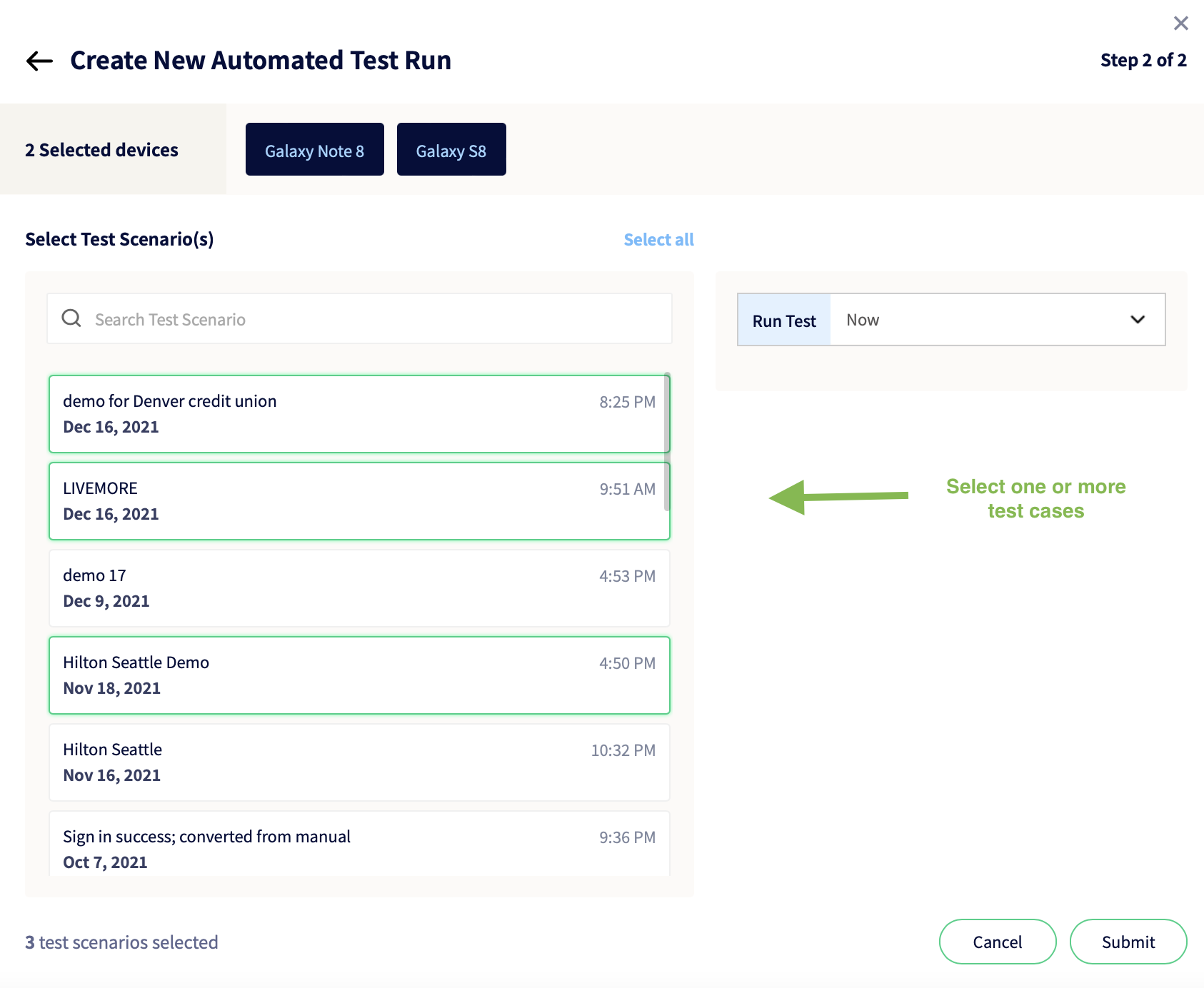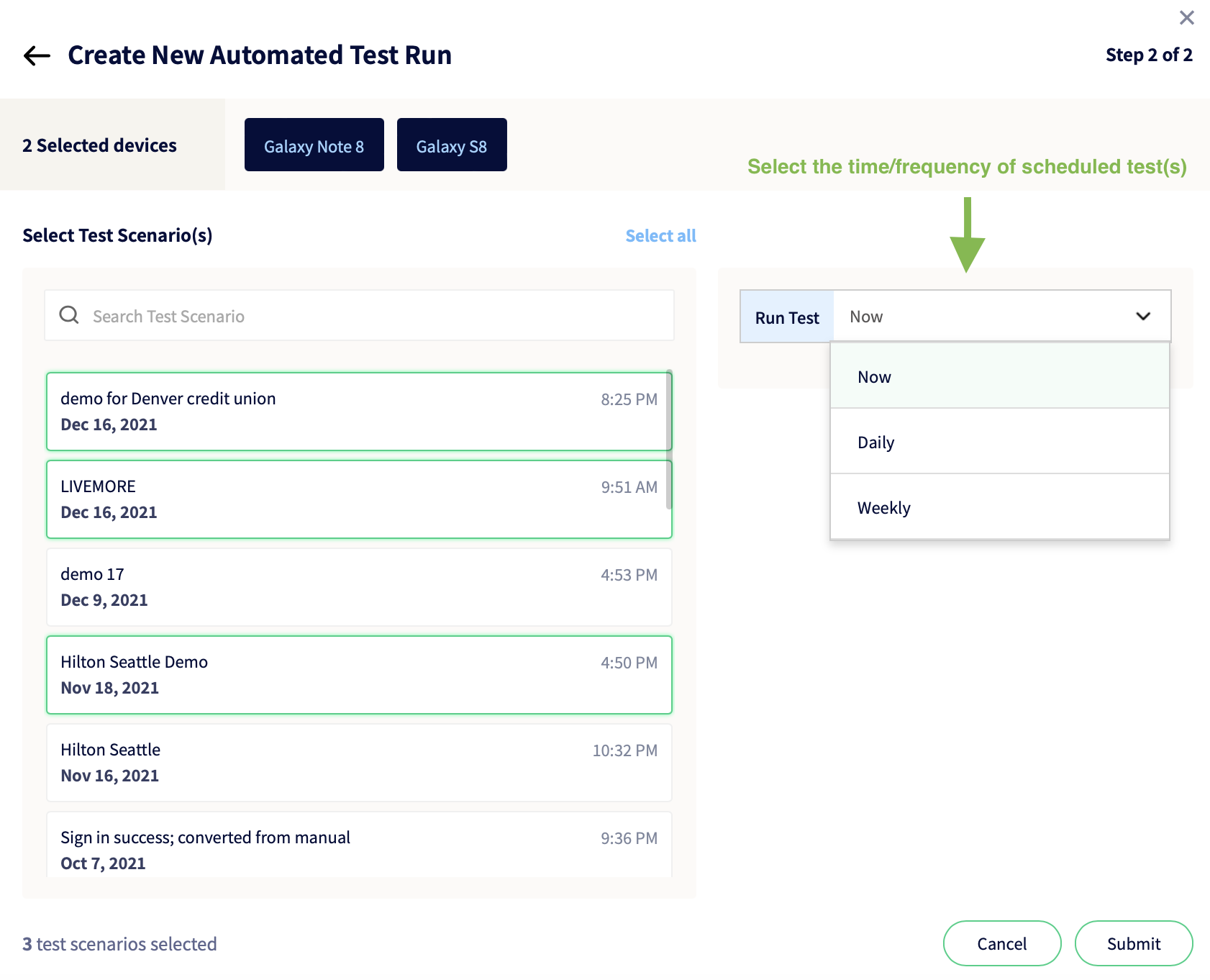 ---
---