What is SOFY?
SOFY is the Industry Leading Autonomous Software Testing Platform
That automates the entire software test case development and execution, uses machine learning to identify missing test coverage, suggests scenarios and executes tests automatically. Software testing has never been so simple.
There are 3 main components of our autonomous software testing platform:
Exploratory Engine
SOFY has a patented exploratory product that can explore both mobile application and websites completely. While exploring, SOFY runs 100s of different tests like performance, visual quality, security and builds an understanding of the application or website based on controls and mapping.
Record and Playback of User Scenarios
By using SOFY's record and playback , software developers, QA or product managers can create scenarios within minutes and run on local instances of devices or run in cloud (hosted by Azure or your own provider). With advanced AI and ML incorporated - there is minimal maintenance cost for running your user scenarios.
Generation of User Scenarios
By using run time data, scenarios created through record and play, analysis of meta data - SOFY's intelligently suggests new scenarios that requires to increase overall coverage of your mobile application.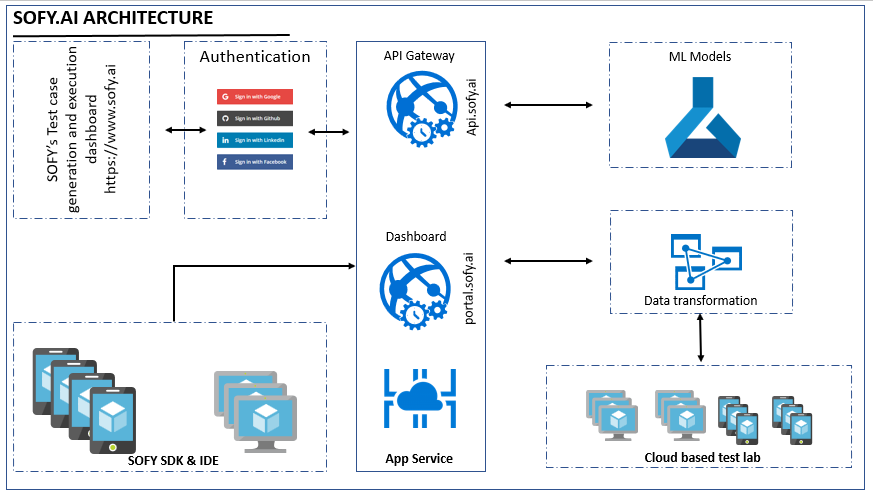 ---
---