Creating Test Cases
SofySense is a powerful AI-driven assistant, powered by OpenAI, designed to help you get the most out of your Sofy experience. Think of SofySense as your personal assistant, helping you better analyze your results, create test cases and much more.
SofySense integrates with Atlassian so that you can pass your Confluence pages where you've outlined the feature functionality, to generate steps for test cases.
To create a test case from SofySense, click on the SofySense menu bar, located on the main navigational panel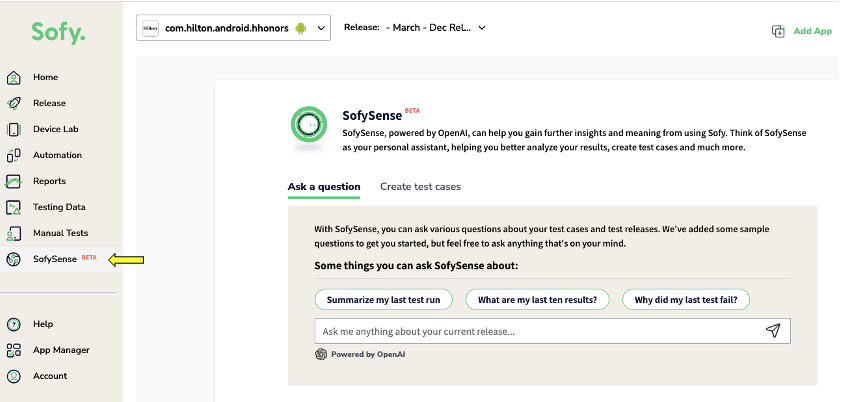 Once on the SofySense page, you can either pause here to ask a question or click on the "Create test cases" tab to start creating manual test cases with SofySense. Once on the "Create test cases" tab, click on "Creating a manual test case" to initiate the workflow.
Note: If you've not integrated your Atlassian account, please do so by following the instructions outlined here.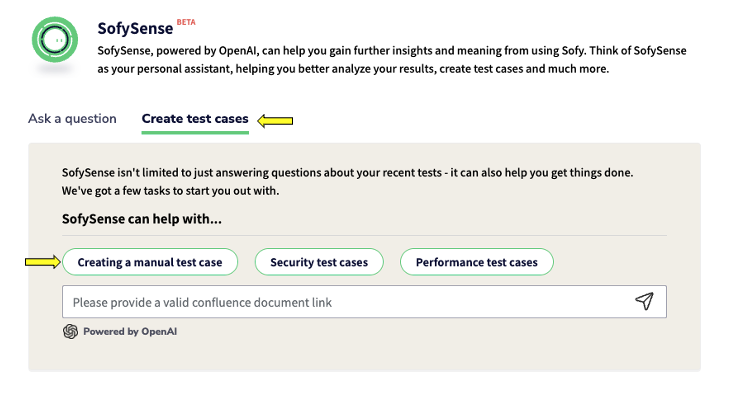 SofySense will now ask you to provide a Confluence page link.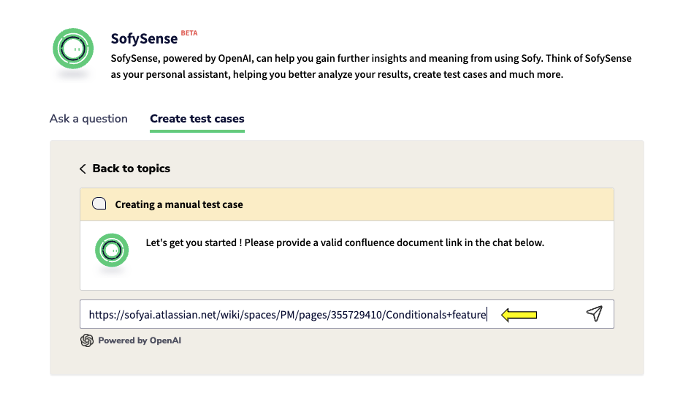 At this point, SofySense will read the content from the Confluence page provided and generate steps for your test case. You can click on the "Create Manual Test" to create the test case.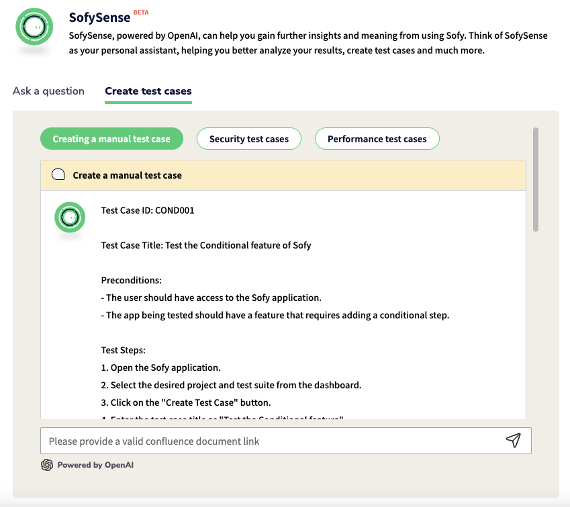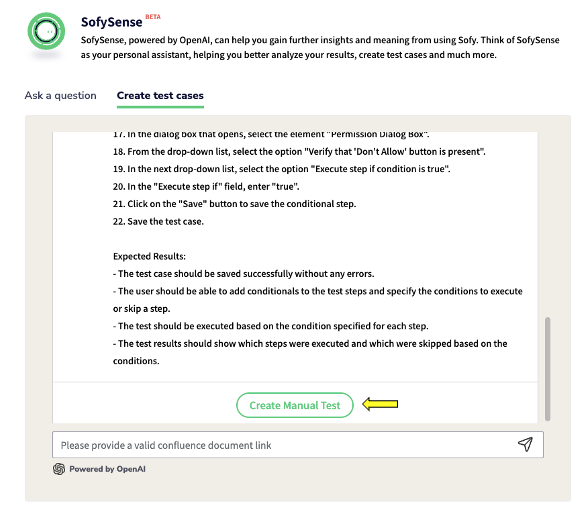 This will open up a modal where you can edit your test steps before you save your manual test case. Once the manual test case is created, you can navigate to the Manual Tests page from the main navigational panel. Follow these instructions to convert your manual tests to an automated test.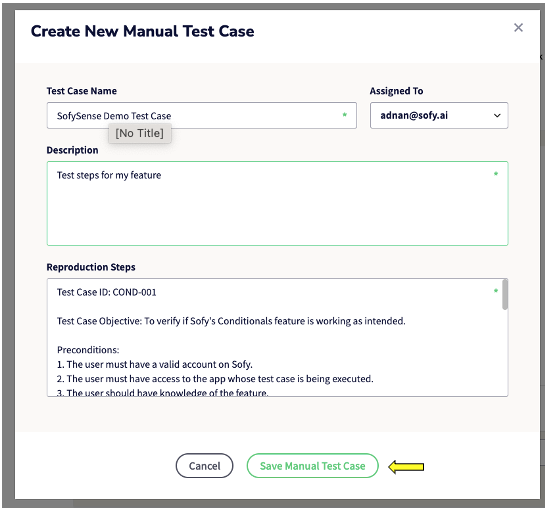 ---
---