Creating a No-Code Automated Test
To create a no-code automated test case through Sofy, complete the following steps:
From Device Lab, select Acquire a device.
Click on Start Recording to set a device to start recording a scenario.

Select Start Fresh to install the app from clean state, or select Continue from Here to record from the current state of the app.
Record steps by manually playing the scenario on the device. Notice the steps recorded on the right-hand side.
Once done, click on Stop Recording to stop recording a scenario.

Click Save as Template or Save as Test with your test name, priority, description, and tags.

If you selected Save as Test, you can see the Recorded Scenario on the right pane.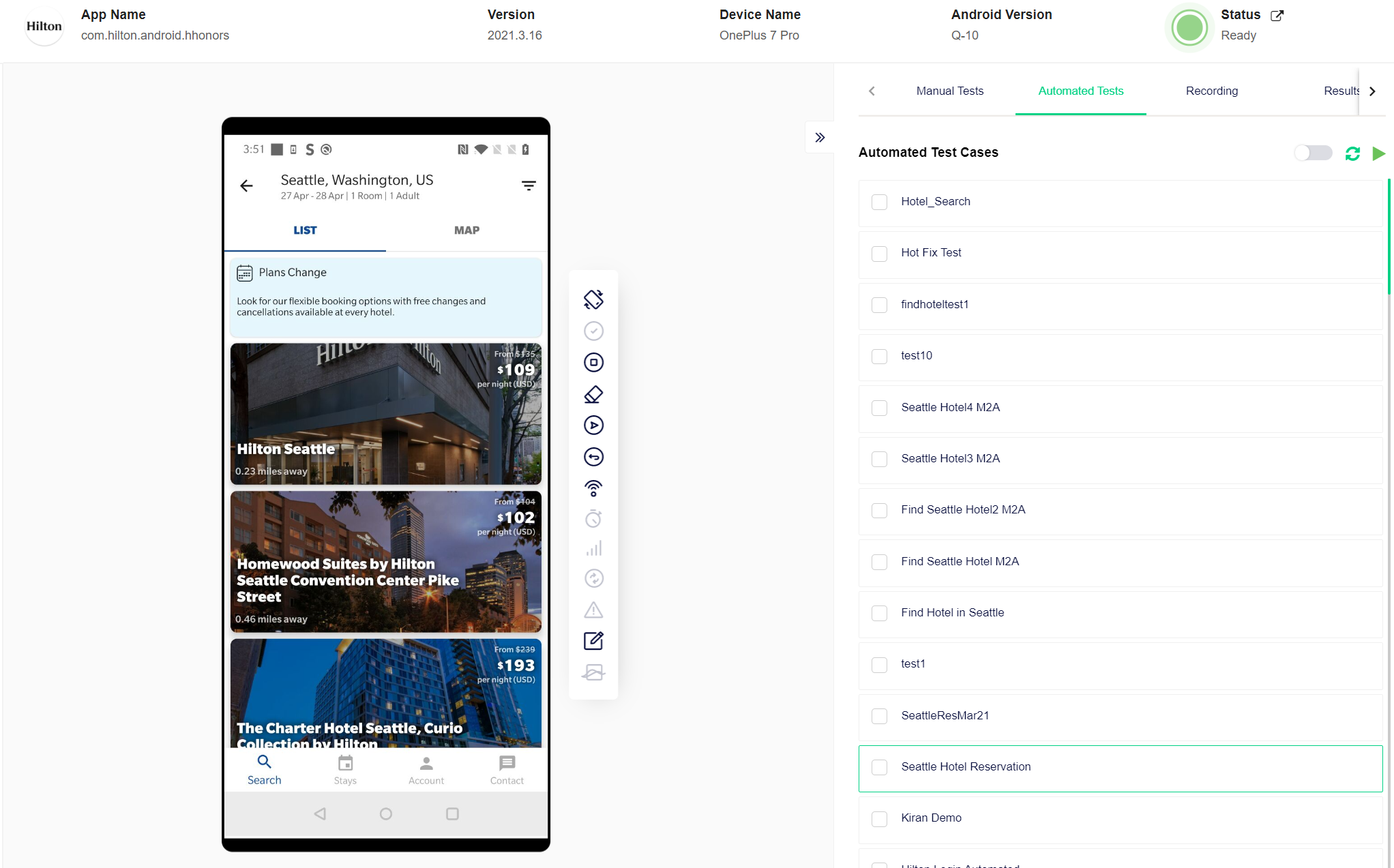 ---
---