Release Notes & Updates
v 3.0.0.0023
Sep 03, 2021, 2:32 PM PST 
Enhanced test run reporting  
We've updated our reporting for both manual and automated tests with a clear report dashboard that includes step-by-step screens, detailed logs, environment details, crash data, and steps to reproduce. You can skip the hassle of manually recording all this data and save time and effort for triage teams and engineers.   
You can find the new reports by choosing either 'Manual' or 'No Code Automation' from the menu bar on the left, select 'Test Runs' and you will see a high-level view of all the runs. Then, click on whichever test run you would like to generate a report for.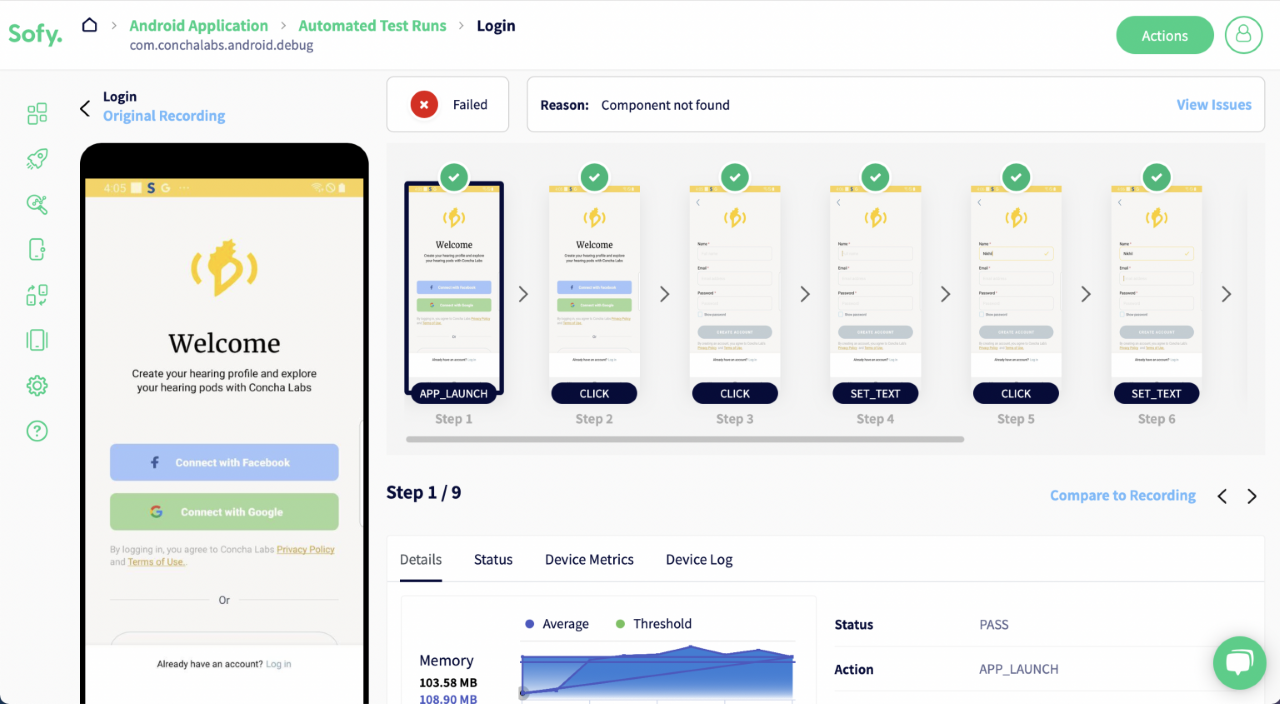 Improved single-click bug reporting 
The report issue interface is slightly redesigned. Send a bug report to Jira directly from the new test report.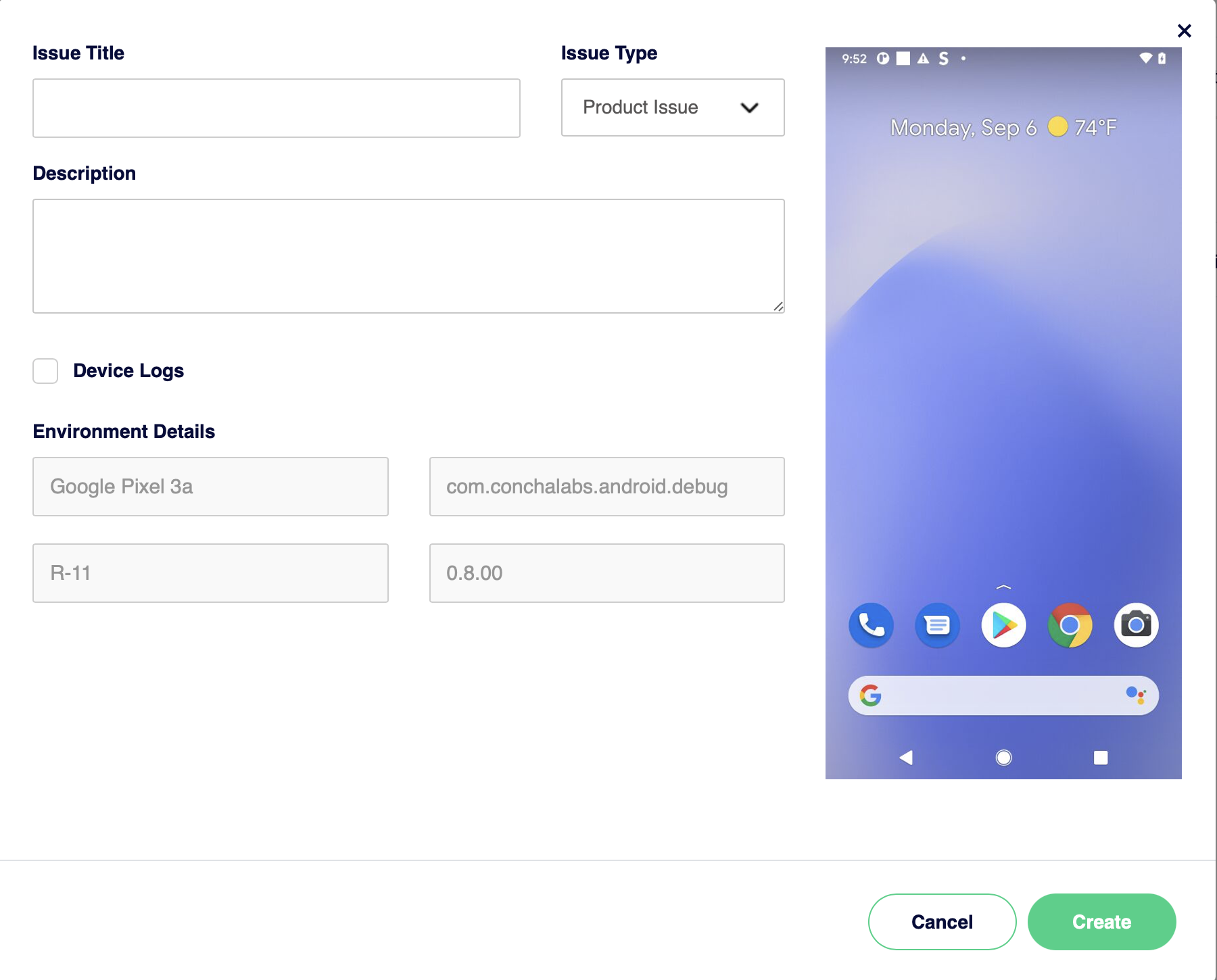 New dedicated menu for scheduled runs 
It is now even easier to manage your scheduled runs. You can see and edit your scheduled runs from a dedicated menu page. Navigate to the page by clicking the 'Scheduled Runs' button under No-Code Automation tab on the left side navigation. From there you can see details of all upcoming runs and edit, change, or delete a scheduled run. You can also view information for all the runs in a series on the new series report.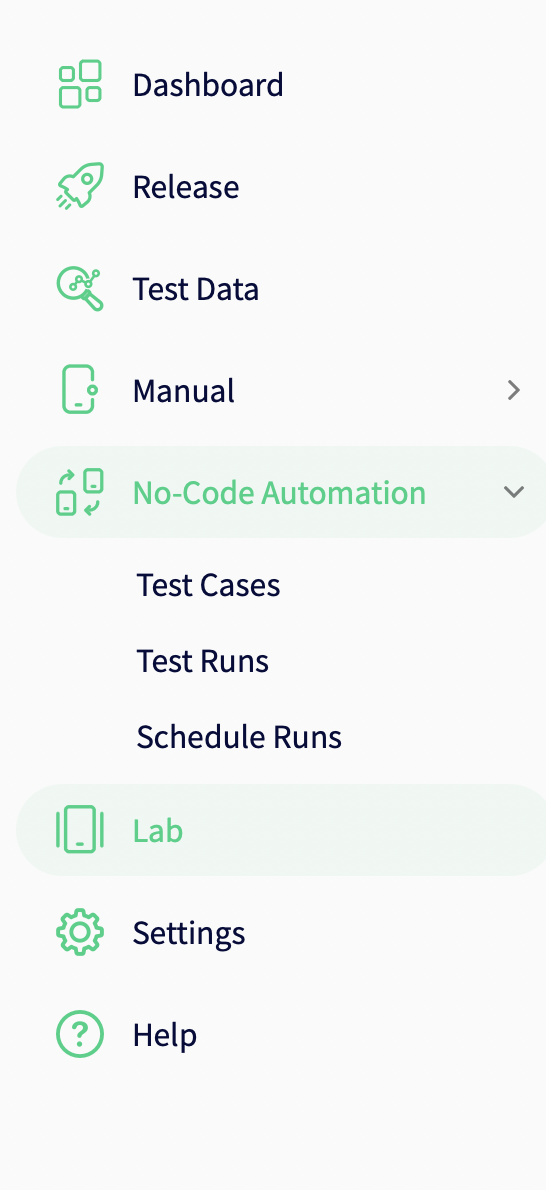 Fixes 
Faster record and playback on iOS  
iOS users can now test up to four times faster with our updated, no-lag, record and playback. We have optimized the backend processes and prioritization of threads so you can take actions in the device lab in real-time.  
Backend performance improvement  
We are constantly tweaking our service to give you the best experience possible. 
-------------------------------------------------------------------------------------------------------
v 3.0.0.0022
Aug 08, 2021, 3:35 PM PST 
Schedule Test Runs 
Announcing one of the most requested feature: Scheduling Test runs. One of the most important use cases of automation is the ability to run tests on demand or during a schedule time at a regular frequency. Most developers and testers want to schedule the automated tests on a Daily, or Weekly basis. Previously you could only run automated tests on demand, and with this release we are adding the ability to schedule test at any given time on a Daily, or Weekly frequency. As an example, you make sure that your app's critical features such as login/logout are working on the production app, but scheduling login/logout test every day at a specific time. It couldn't be simpler- just create an automated test and let Sofy run it whenever you choose.  You can schedule a one-off test or have it run every day.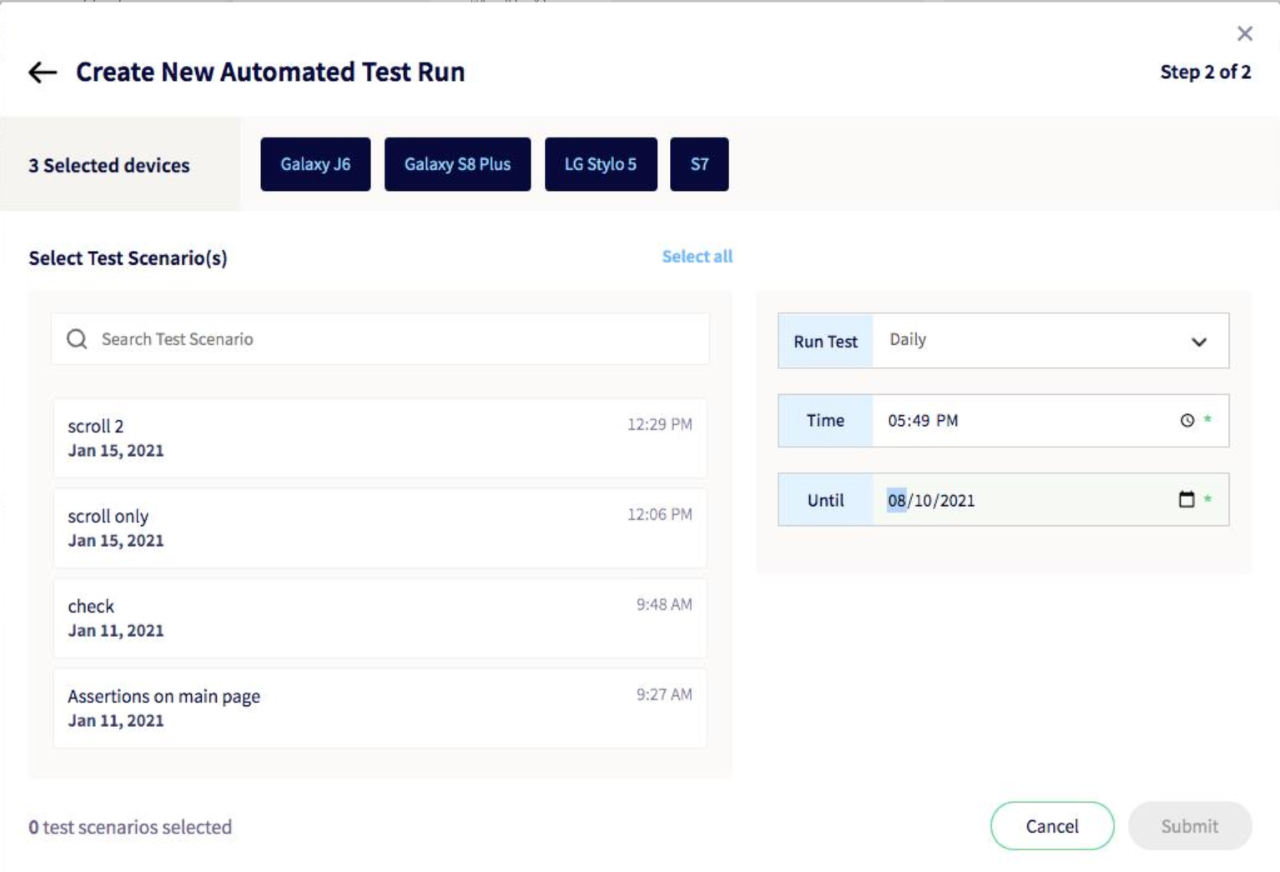 We also revamped the ability to run tests on demand and schedule them. Try it out. Simply select on the 'Test Runs' menu and click on New Test Run.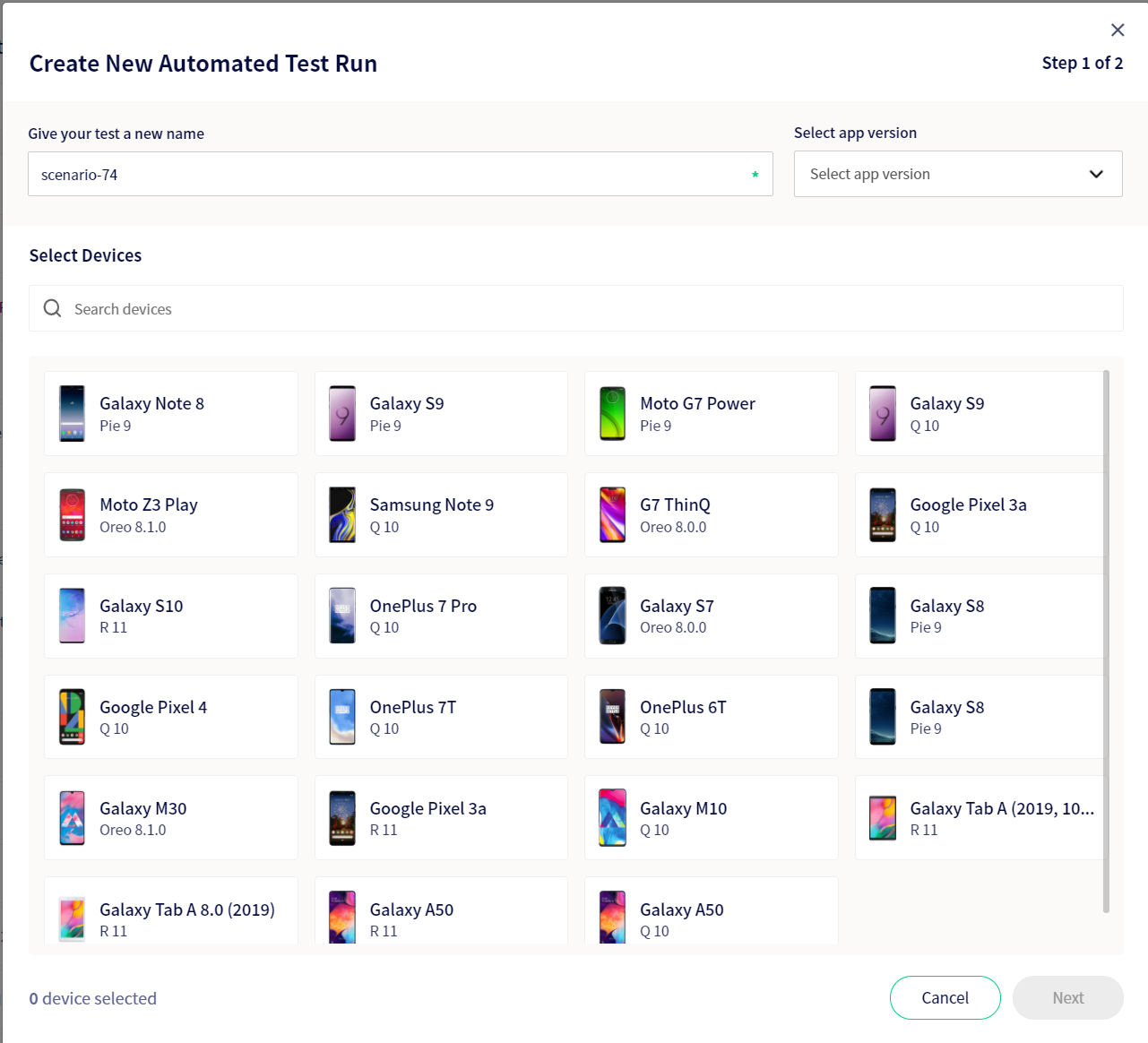 So many more Integrations  
Sofy's vision is to make QA Testing part of the overall DevOps pipeline for developers. We are constantly striving to integrate Sofy seamlessly into your development infrastructure. To that end, we are excited to announce a host of new integration options in our latest release. You can now upload builds from all of the CI/CD platforms below. Read specific documentation to start automatically uploading builds from your CI/CD: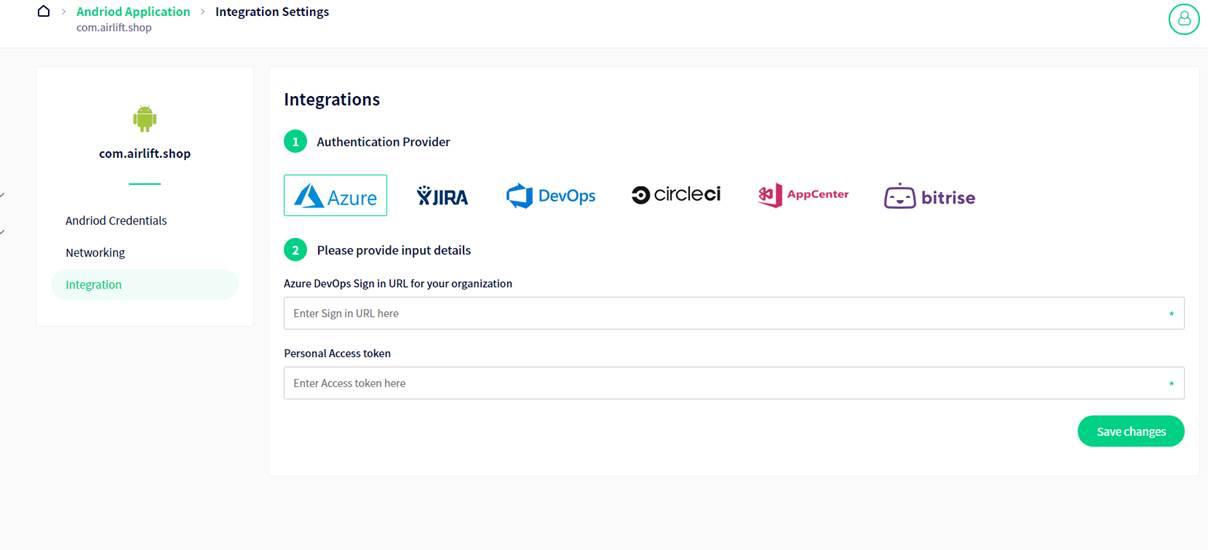 Clean up Toggle 
Users now have the option to retain cached data between tests (and avoid having to "log in" in every test) to save steps and time. Of course, for users who prefer a fresh execution every time the option to install a fresh application for each run remains.  You can toggle between the options on the very bottom of the device pane to the right of the device.  
If you want to retain application cache between test runs, and if your app retains logins across sessions, you can leverage this capability to optimize your automated test runs. It also has the side effect of speeding up the time to execute tests.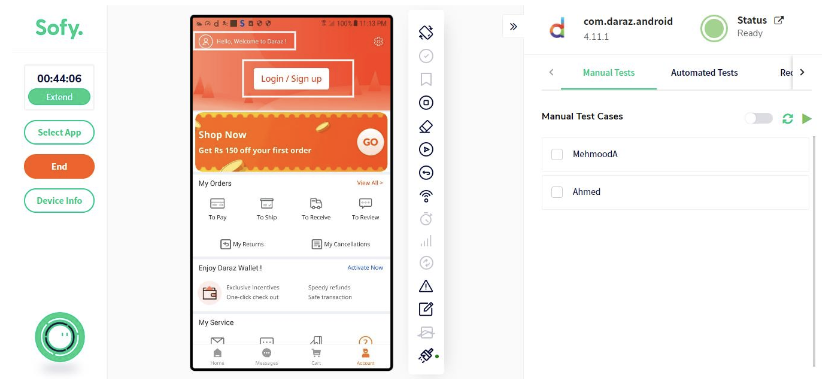 Update to Automated Test Runs   
We made an update to the way an automated test is terminated.  Previously, the test used to run all the steps even if a step failed. Now when an automated test fails a step, the system stops and fails the test immediately to save time and avoid confusion.   
Miscellaneous UI Updates 
Some small tweaks to our language make Sofy even more easy to use and intuitive.  
---
---