Understanding Device Lab Management Portal
Please acquire a device by following the steps outlined here. This will redirect you to your own session in LAB.SOFY.AI portal and selected device will be acquired. The Device lab management portal allows you to:
Interact with a device
Install new application
Run manual tests or create no-code automation
Read device logs
SOFY's device lab management portal has the following key elements to interact with as outlined in Figure below:
Session Action Page: Allows you to mange the session of your selected device

Select App: This will allow you to upload a new application
End: Current device session will be ended
Extend: This allows you to extend device time by 10 minutes

Device Screen: Shows the device screen within the browser window
Status Pane: This shows the current state of the session

App Name
Version of the application
Current Device Name
OS version
Status

Device Action Pane: Since you cannot physically hold the device, to interact with the device for certain gestures SOFY allows this action pane. Actions that you can perform on the device using this:

The orientation of the device
Create test asserts (applicable during automation only)
Home button
Select and clear all text in a box
Enter
Back
Toggle Wifi
Add Timer (applicable during automation only)
Set Text (applicable during automation only)
Add Threshold (applicable during automation only)

Test Run Pane: Allows you to view Automated Tests, Manual Tests, Recording, Results.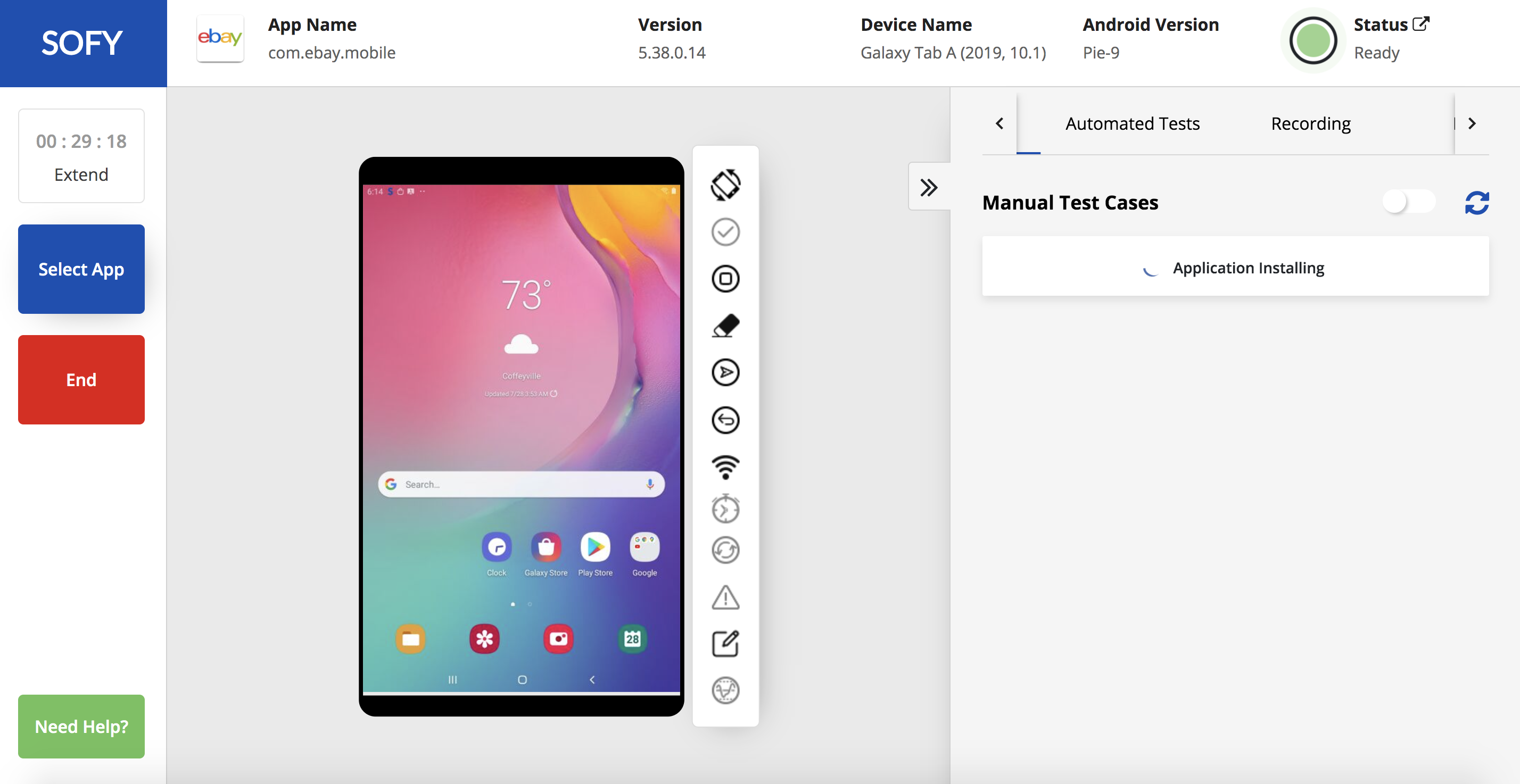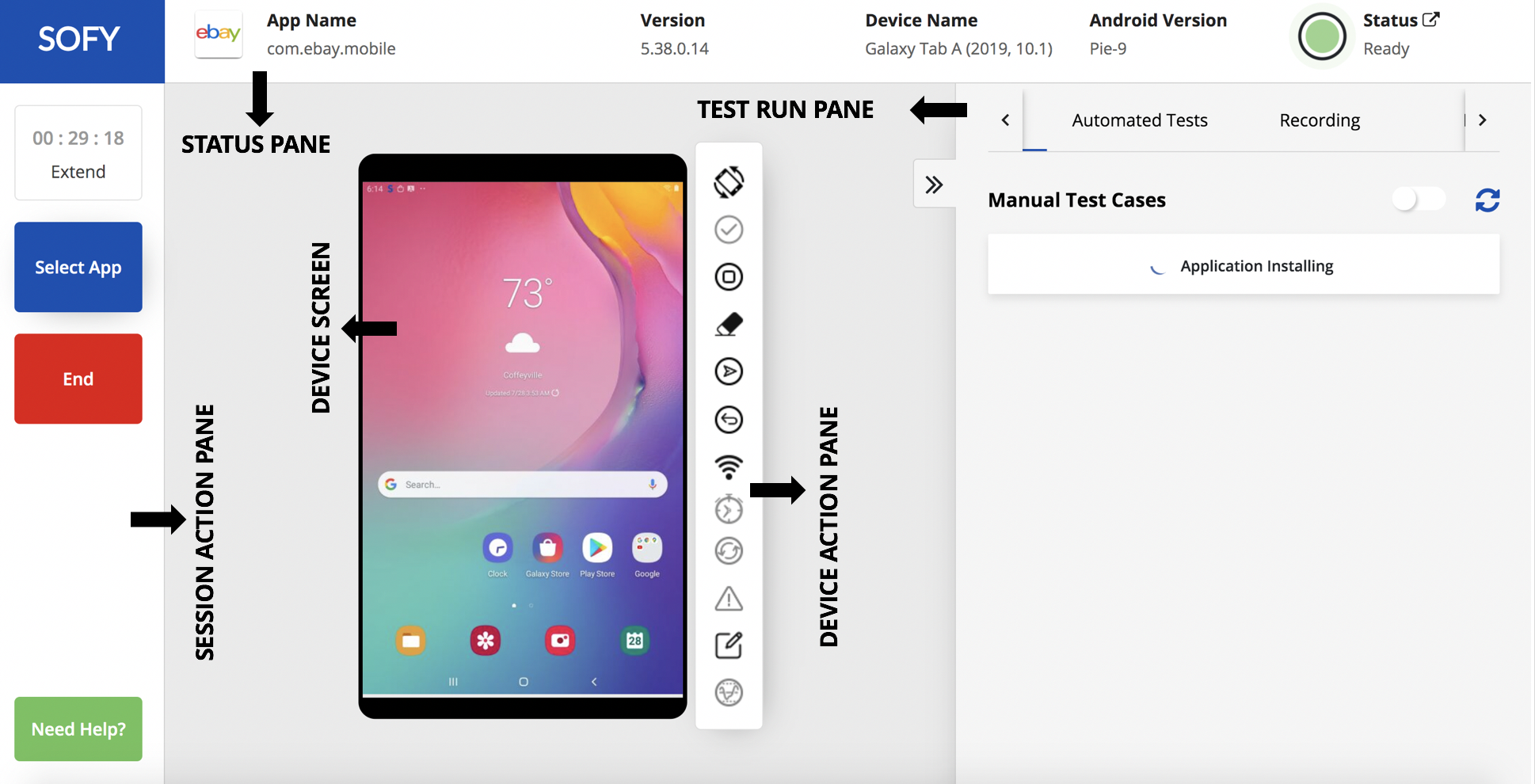 ---
---