View Exploratory Test Results
Click on Test Runs => Exploratory

Click on any of the test runs that you want to see the report

Detail result view of the test runs. SOFY exploratory tests traverses each screen of the application and perform mobile application audits for security. performance, crashes and visual quality. Follow the steps below to review results :
Unique Issues
Screens ( Total/Unique)
Exception or Crashes
Crashes
Security Issues
Performance
Visual Quality
Clicking on each of the tab will results in audits performed that can be reviewed in details. For each audit - there are reasons for failures and suggested solutions to the failure.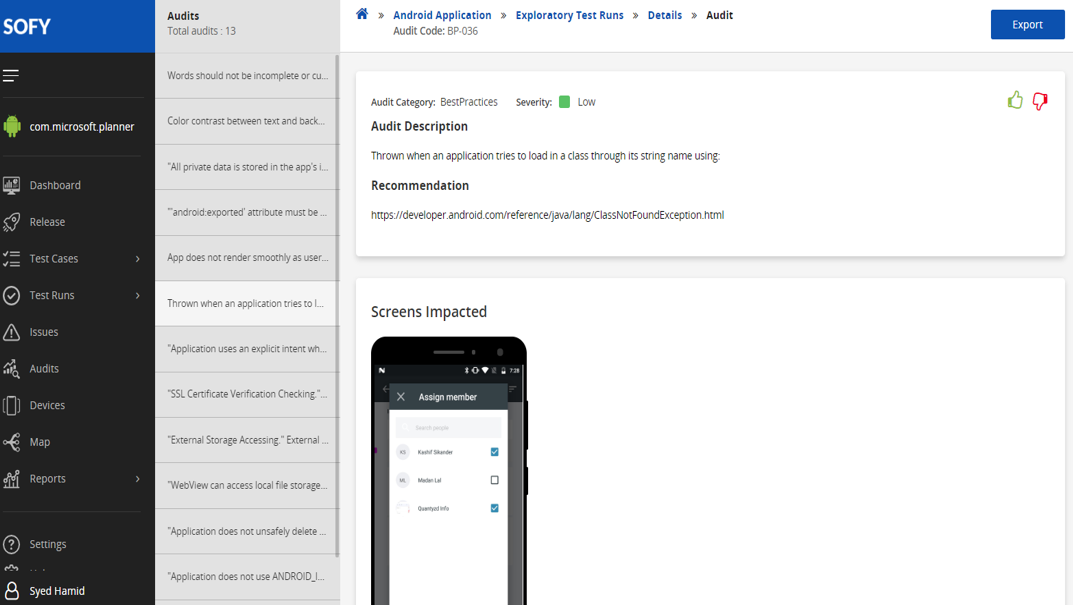 ---
---